Click ☰. This icon is in the top-right corner of the Firefox window.

Click Preferences.   You should see this gear-shaped icon near the bottom of the drop-down menu.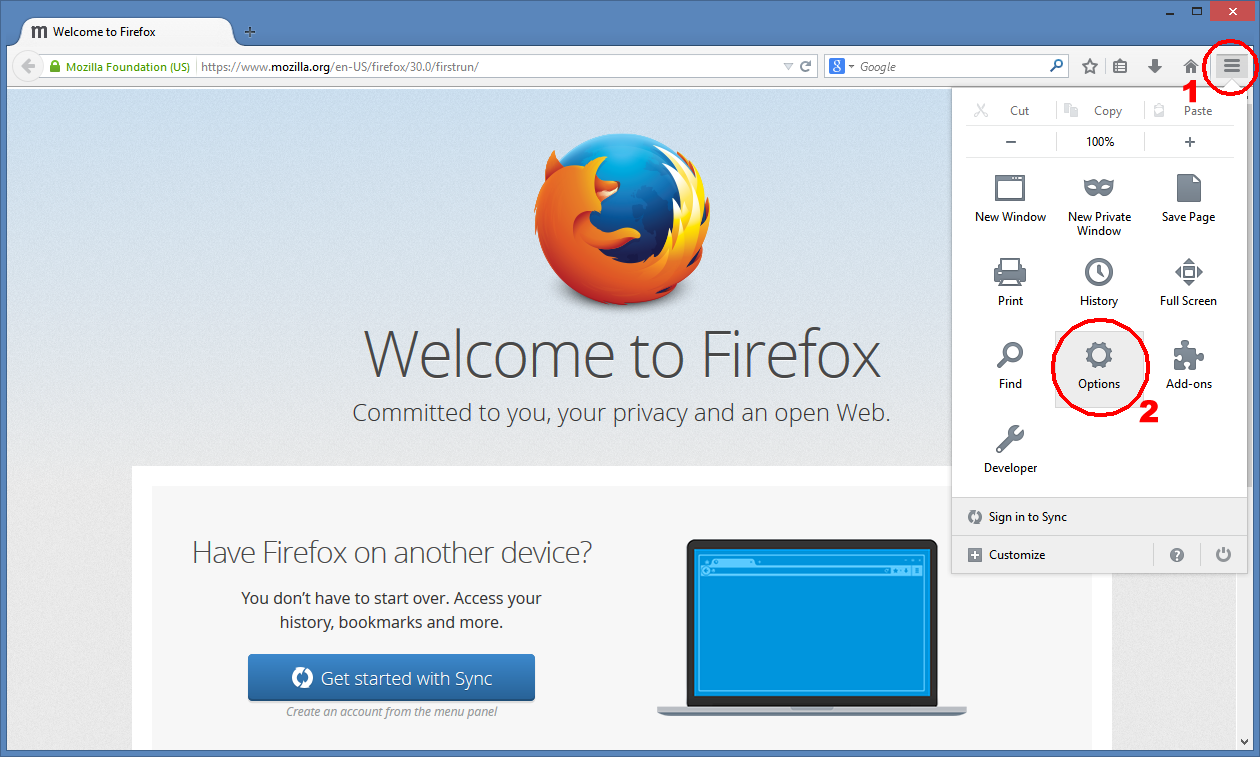 Click Advanced. It's the bottom tab on the left side of the Firefox window.

Click the Network tab. You'll see it at the top of the Advanced page.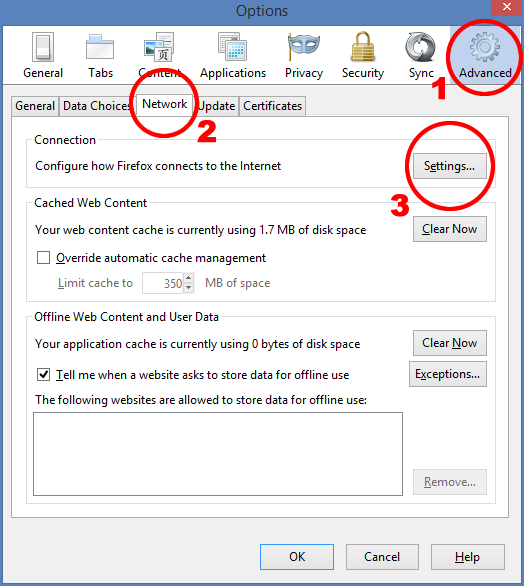 Click Settings. It's to the right of the "Connection" heading.

Click the Manual proxy configuration circle. This option is near the top of the window.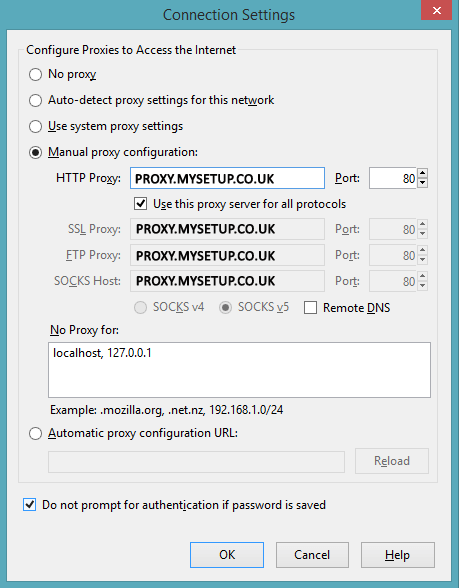 Enter your proxy information. You'll need to fill out the following fields:

HTTP Proxy, please enter - proxy.mysetup.co.uk      
Port, please enter either (only enter 1)- 80 or 8080


*  Please note if you are a Canada or France proxy subscriber your address can be found in your account area.

Check the "Use this proxy server for all server protocols" box. It's directly below the "HTTP Proxy" field.

Click OK. It's at the bottom of the window. Doing so will save your settings.