Open up Safari and select Preferences from the Safari Menu.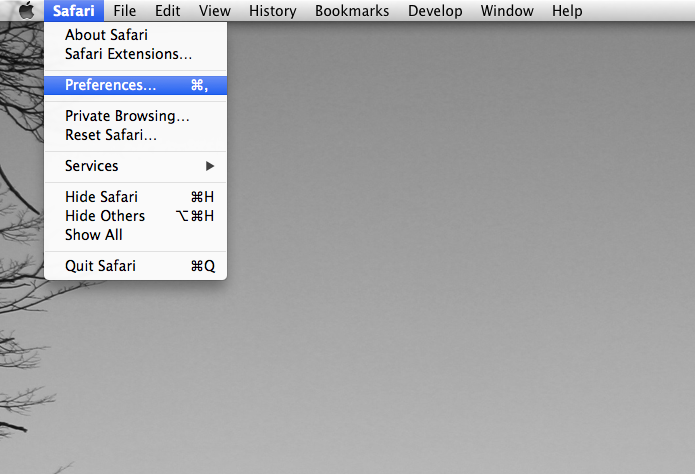 Make sure you are viewing the Advanced tab. You should see it automatically when you open the preferences, but if not, it is the last of the tabs at the top of the window. Now click on the button marked "Proxies: Change Settings".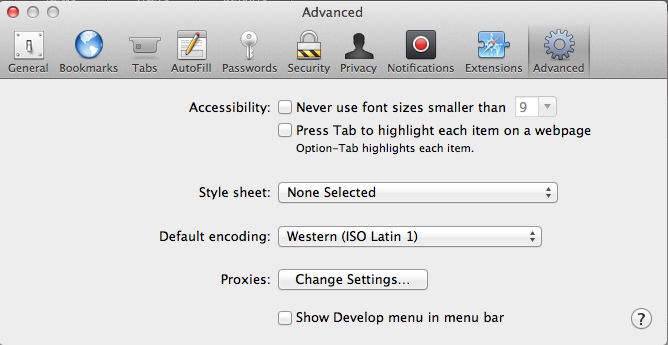 Safari takes its proxy settings from the global network preferences, so the Network Preferences window will now open.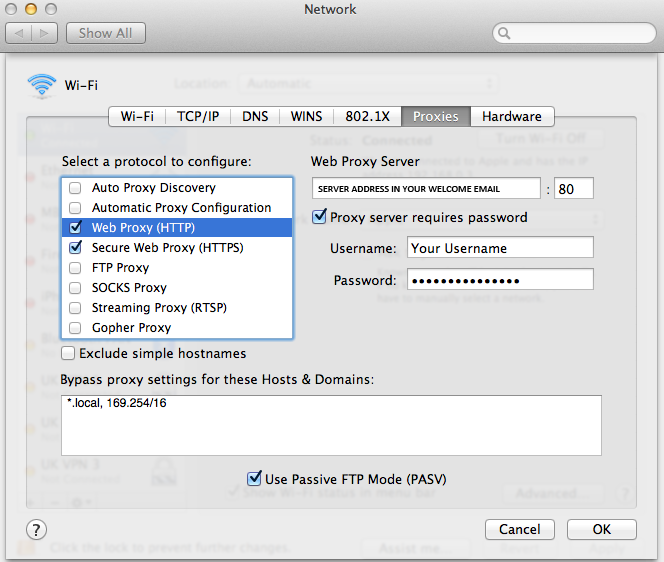 Select an option from the list and make sure it is active by clicking the checkbox.  In this example I am using the Web Proxy (HTTP) and Secure Web Proxy (HTTPS). Once you have selected a proxy server to configure, enter your server details and port number in the boxes provided, the server address will either be in the form of a named server address for example proxy.mysetup.co.uk or a standard numerical IP address, this information can be found in your account online.

Click the checkbox next to "Proxy server requires password" and enter your Account name and Password in the box that appears. Click Apply Now to save your settings, then close the window by selecting Quit from the System Preferences Menu. You can now close the Safari Preferences by clicking the red button in the top left hand corner of the window, and your preferences will be automatically saved. You should now be able to access the Internet.