If you experience an error on any UK TV streaming sites or apps that state you are not in the UK then you can quickly resolve this yourself until we refresh the IP addresses on our VPN and Proxy network.  Recently we, like other providers, have seem a spike in IP addresses getting blocked by some larger streaming sites.  We do refresh our IP lists daily however sometimes blocks happen faster than we can spot them.  You can quickly and easily push a new IP address to either your VPN router or your VPN app.  Here's how you do this:
VPN router users
Simply login to our website - https://www.libertyshield.com/Account/Login and click the "Manage Router" option from the menu bar.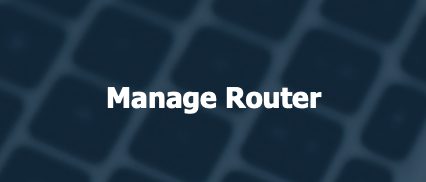 From here you will see a large list of server options,  if you change to a new UK server this will push a new IP address to your router.  The update takes about 2 minutes to complete.  After this has happened you will be able to refresh your screen or app and the show should start to play.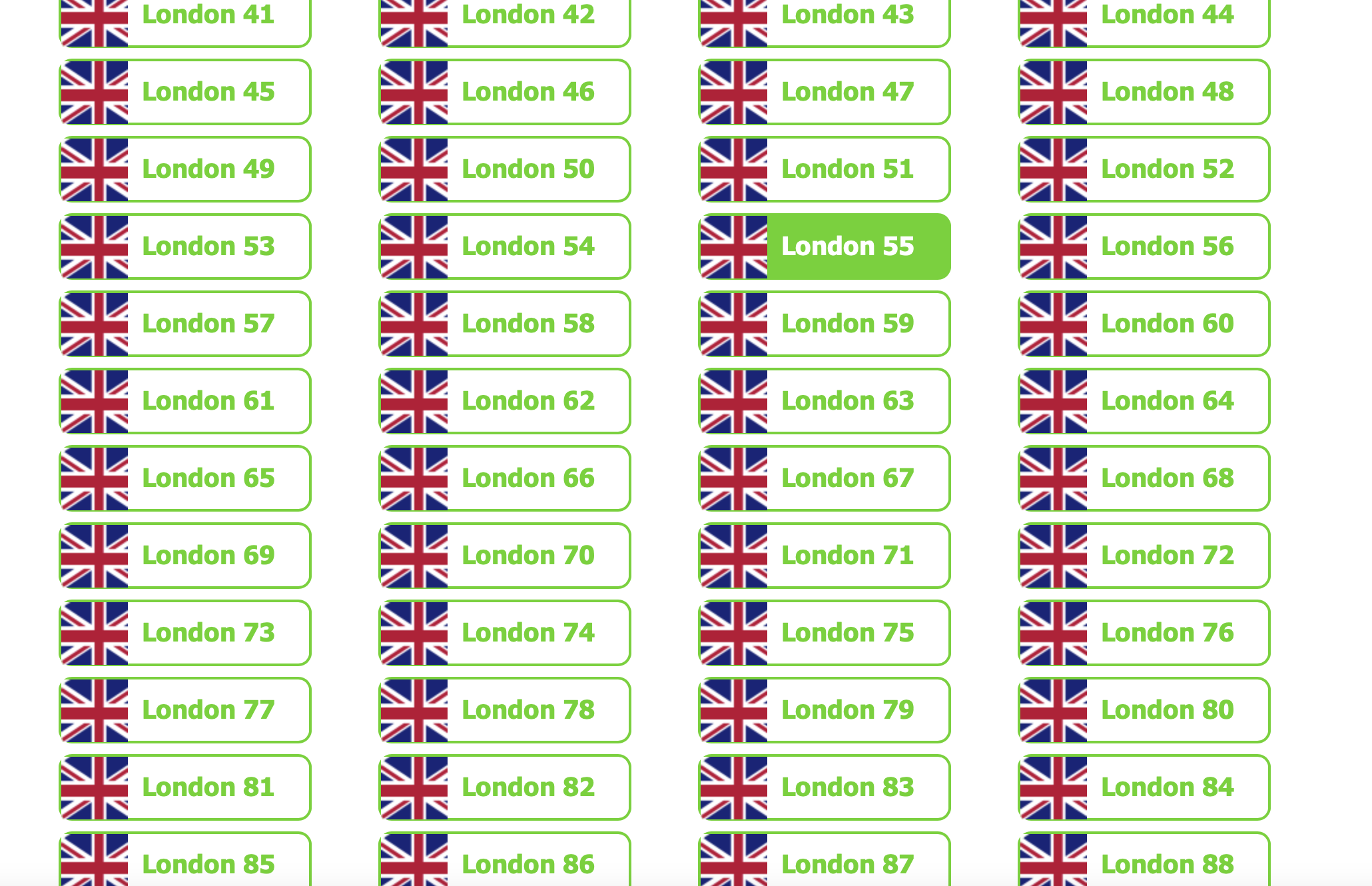 App users
If you are an app user and do not have one of our VPN routers then you simply need to click the green button to disconnect from the VPN.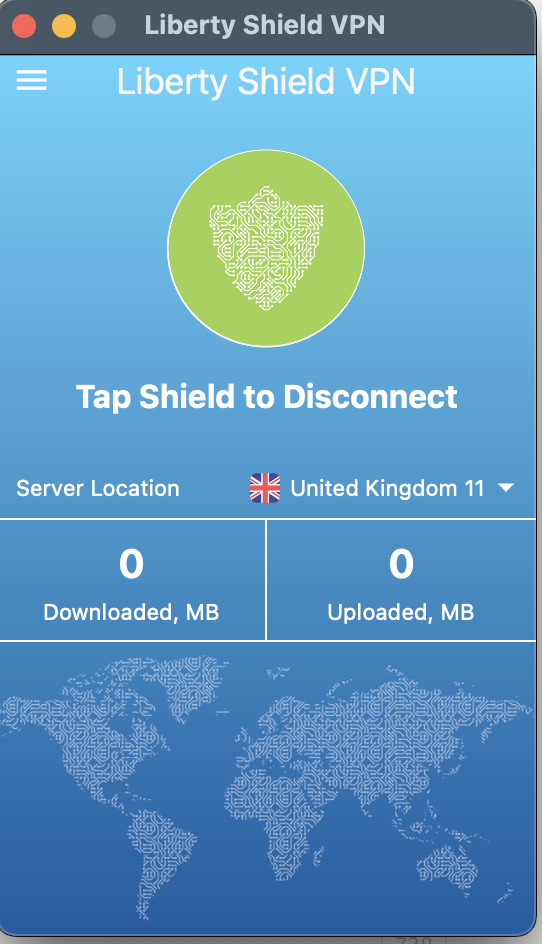 Then click the server location to pull up the UK server options:

Choose a new UK server and click the red circle to re connect to the VPN: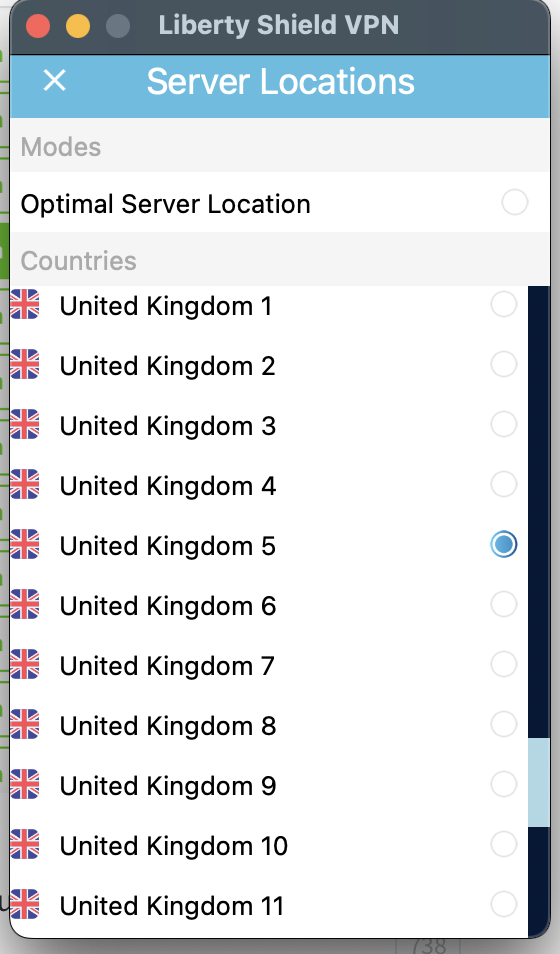 Still not working? Let us help.
If you have made the suggested changes above but are still blocked from watching UK TV websites, we can still offer you further assistance.
The next step would be to make sure you are connected to the VPN or Proxy service and then load a browser and go to www.iplocation.net and see what IP address you being issued by us.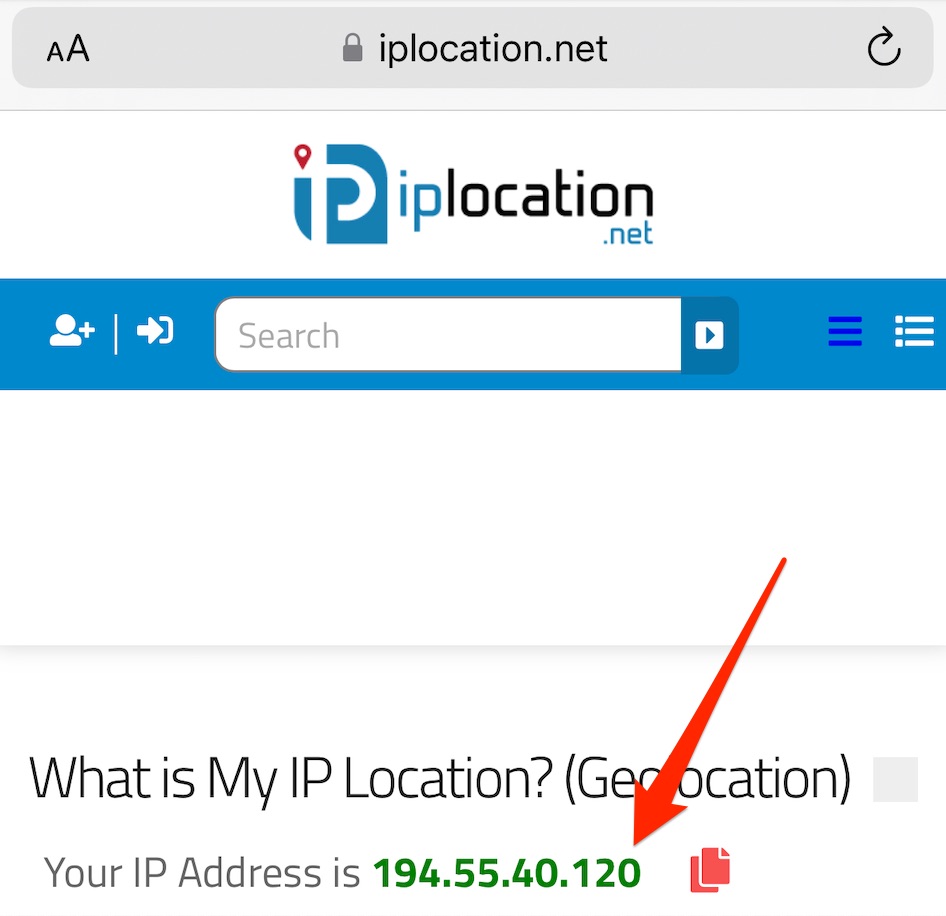 Once you have the IP address please raise a support ticket and send the IP address to our Helpdesk team, we are open 365 days per year from 0900 to 2100 UK time and will reply very quickly with a resolution.