Important Notes:

You have to access the auto installer link from your iPhone or iPad.


Please also note this isn't compatible with first generation devices.  If you have a first generation device you will need to setup the VPN manually using one of our guides.
Simply open your Safari app on your iPad or iPhone and load this link  - https://www.libertyshield.com/home/iosvpnsetup


Login to this page using your VPN username and password: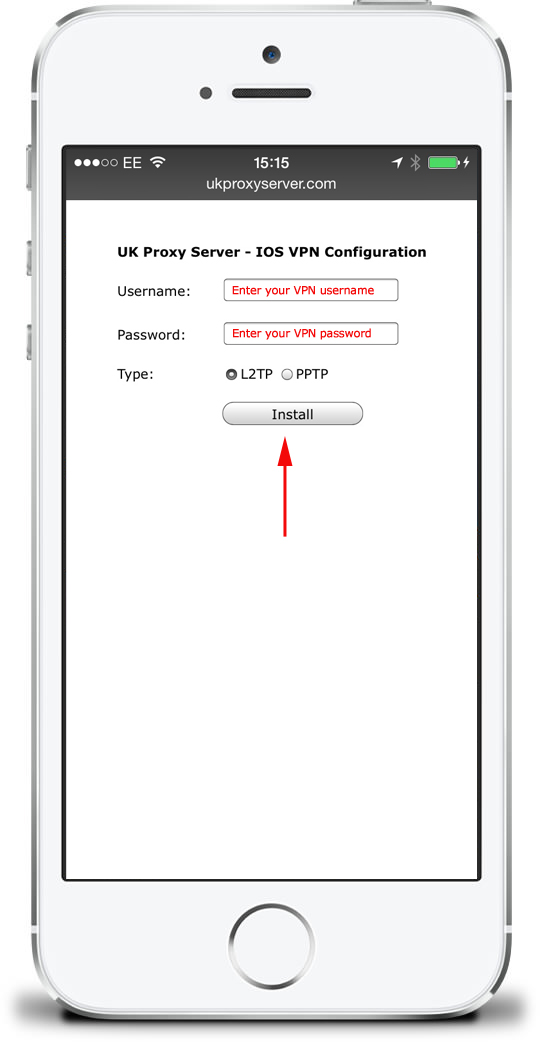 Confirm you wish to install our VPN profile on your device then enter your phone or iPads 4 or 6 digit security pin to complete the installation.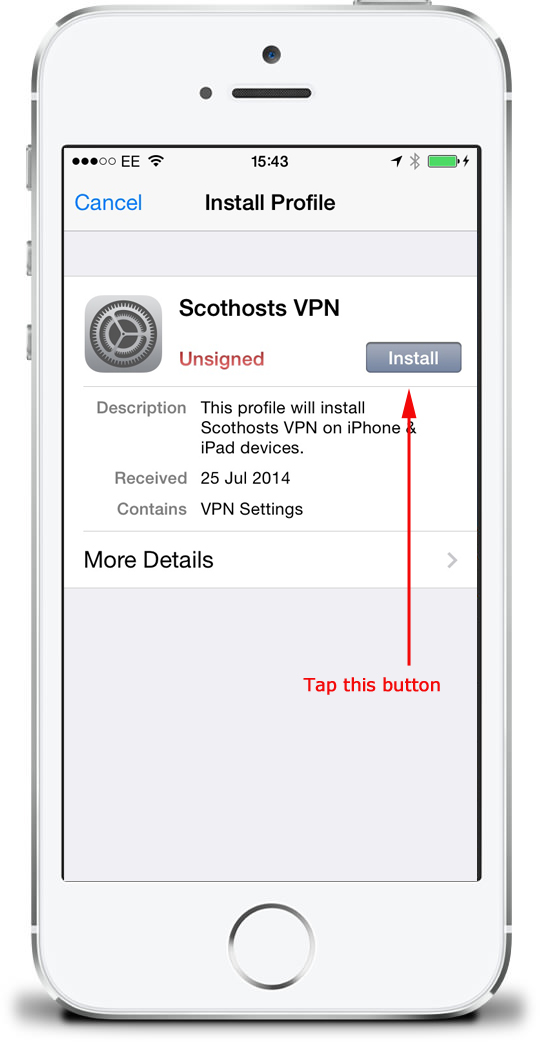 Tap the 'Done' link at the top of your screen and navigate back to your settings home screen to connect to the VPN that you have just installed.