Select Tools from the menu bar of your Internet Explorer window, if you don't have the tools option please select the tools cog symbol from the top right of your browser.  Select Internet Options



Select connections tab then select LAN settings.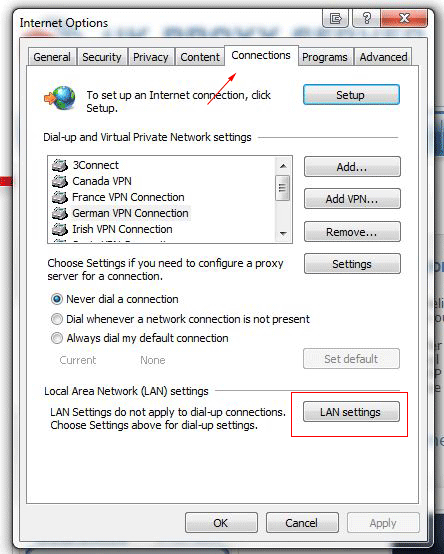 Place a checkmark in the two tick boxes under Proxy Server.


Enter your Proxy server address and Port number that we provided you with in their respective edit boxes, the server address will either be in the form of a named server address for example proxy.mysetup.co.uk or a standard numerical IP address, this information can be found in your welcome email or via your account online in my subscriptions under view log in info.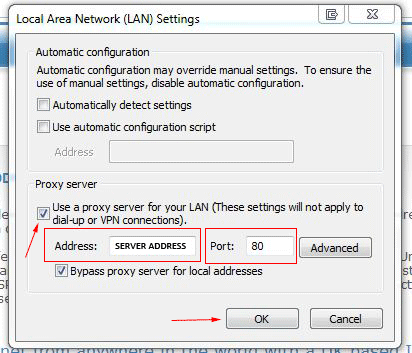 Click on OK and OK until all the windows have closed.
Close and re-open your Internet Explorer.
You will now be prompted for your username and password.