To setup a manual VPN on your iPhone or iPad you need to use the following details:

- Go to Settings
- Go to General
- Click VPN & Device Management
- Click VPN
- Add VPN configuration
- Type = L2TP
- Click back
- Description = Liberty Shield VPN
- Server = L2TP.mysetup.co.uk
- Account = username
- Leave RSA SecurID OFF
- Password = password
- Secret = 953783903
- Send all traffic - ON
- Click done
- Move the slider beside Status and this will change to connected
 
PICTURE GUIDE:
 
To begin simply tap the "Settings" widget on your iPads home screen.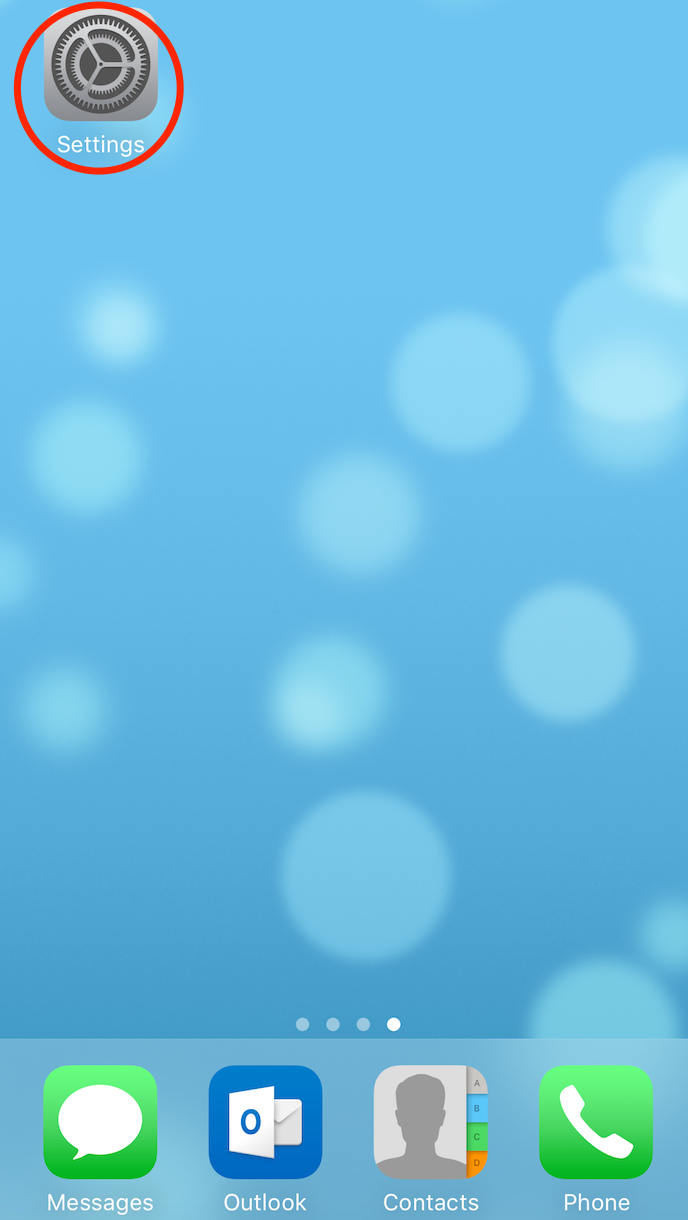 Next, select the "General" tab.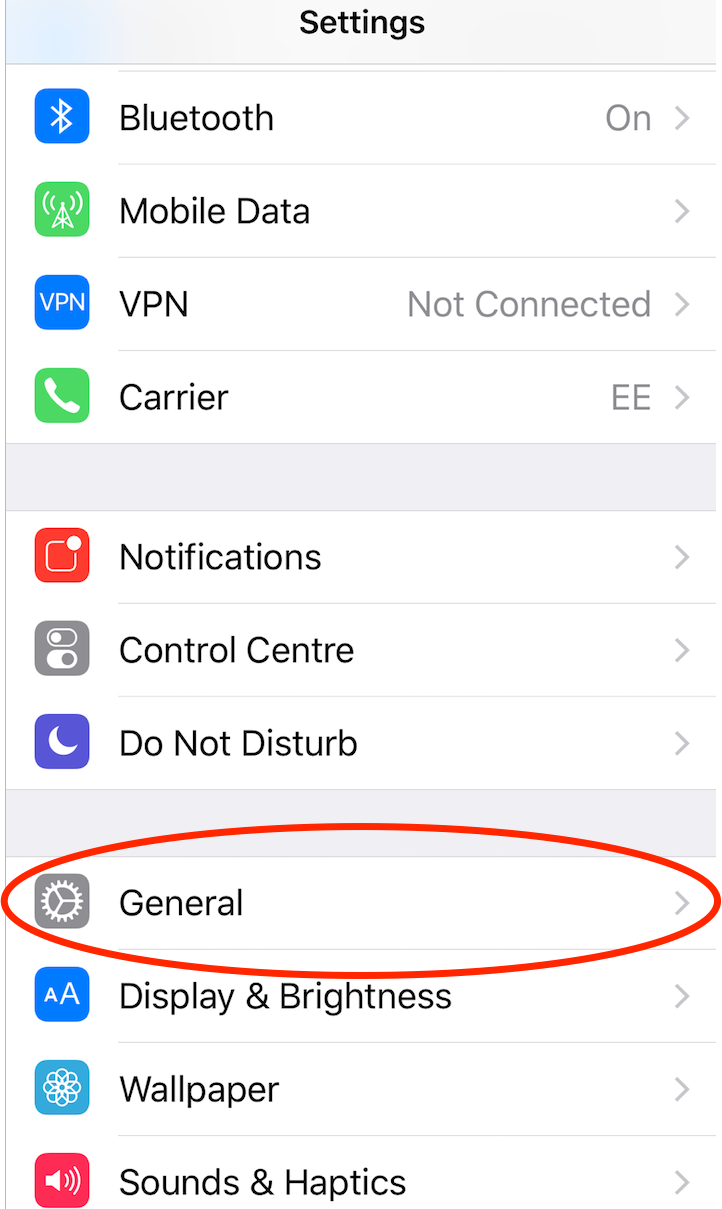 Then tap the VPN "not connected" button.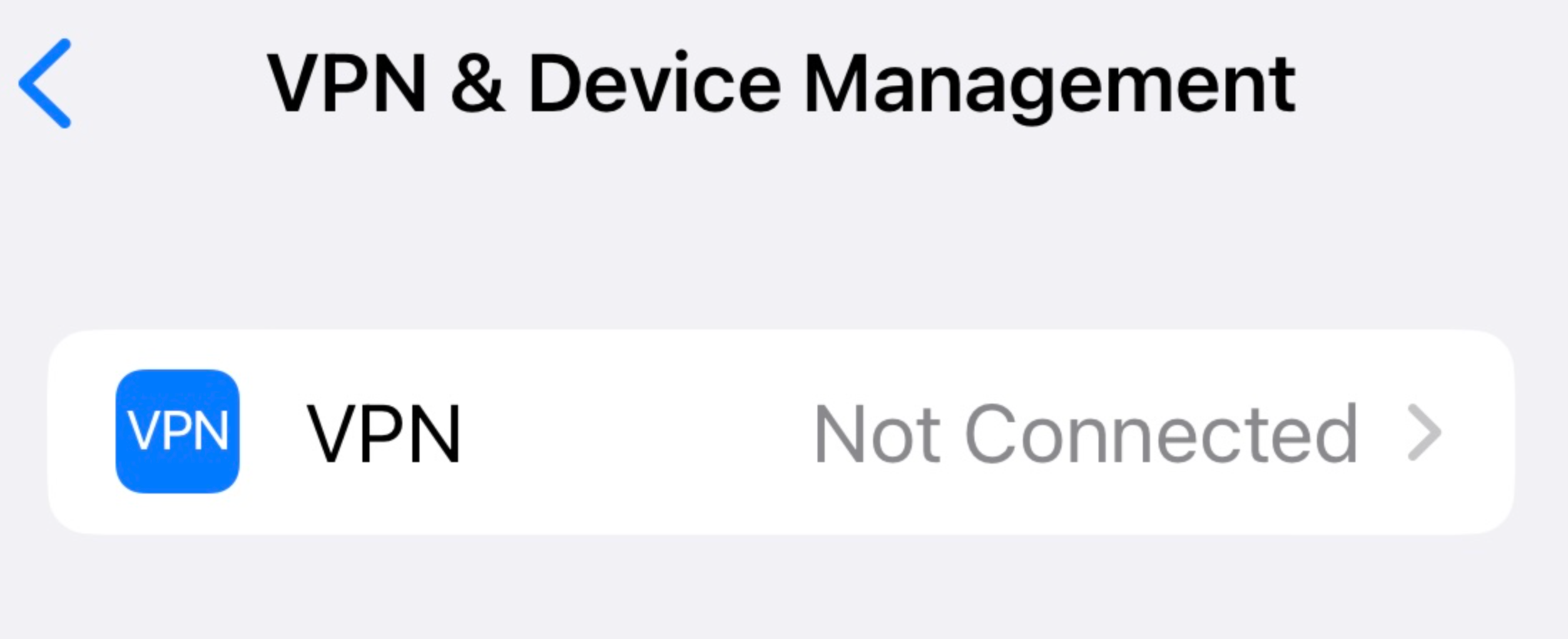 Click VPN & Device Management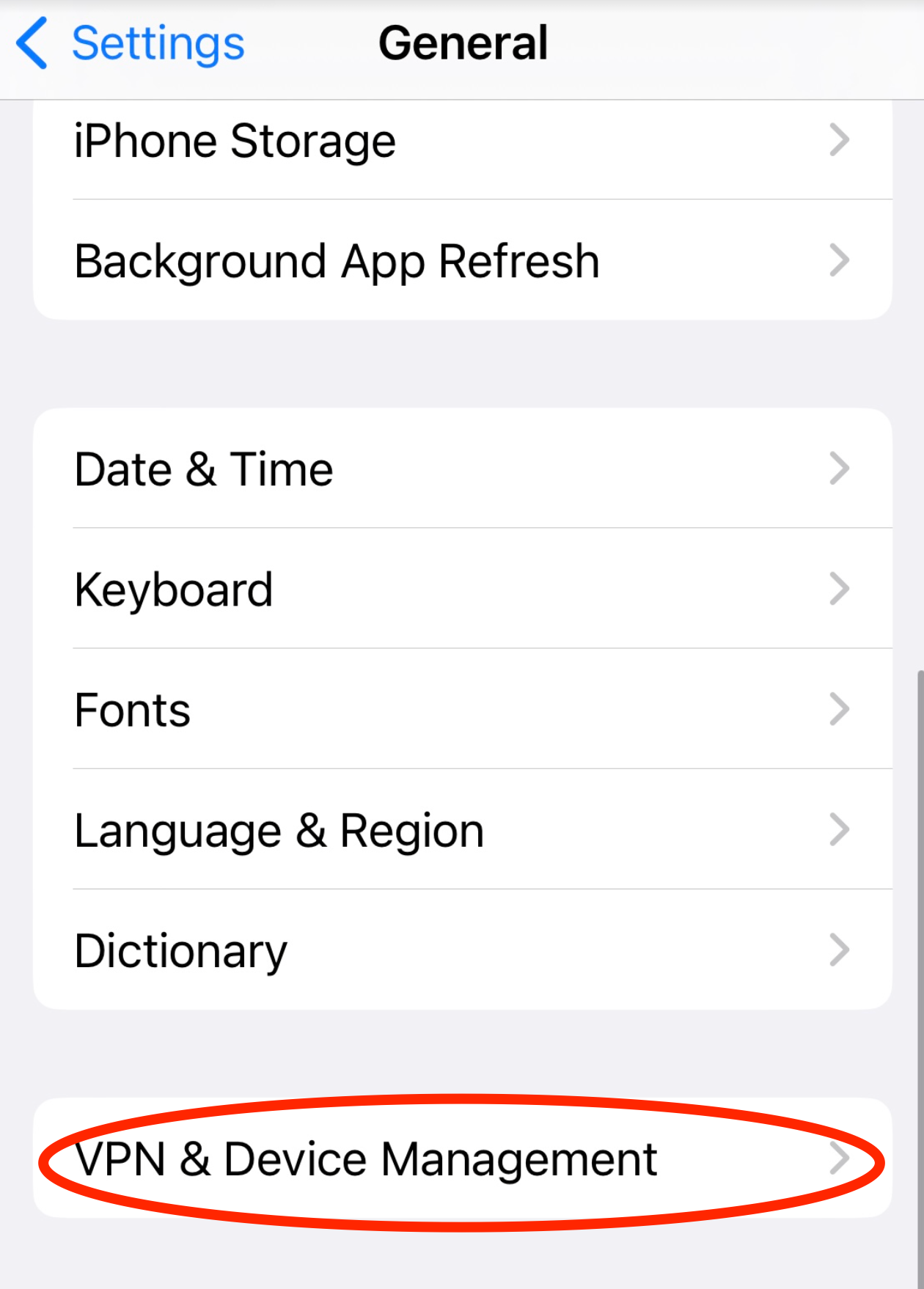 Now simply tap the "Add VPN Configuration"


Please select L2TP by clicking "IKEv2"

Click on L2TP, then once ticked click on "add configuration" to go back to the previous menu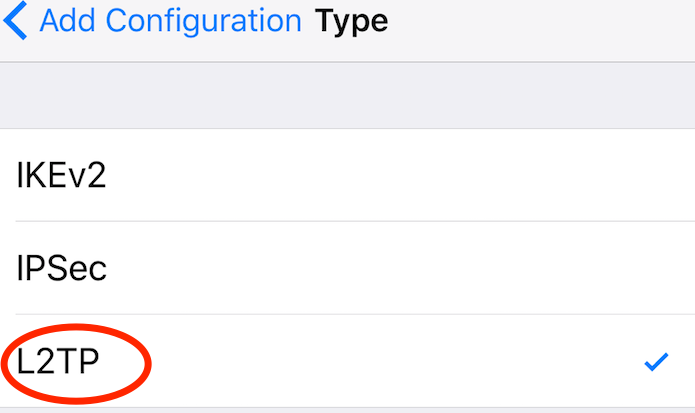 Enter the VPN details per below, and click "Done"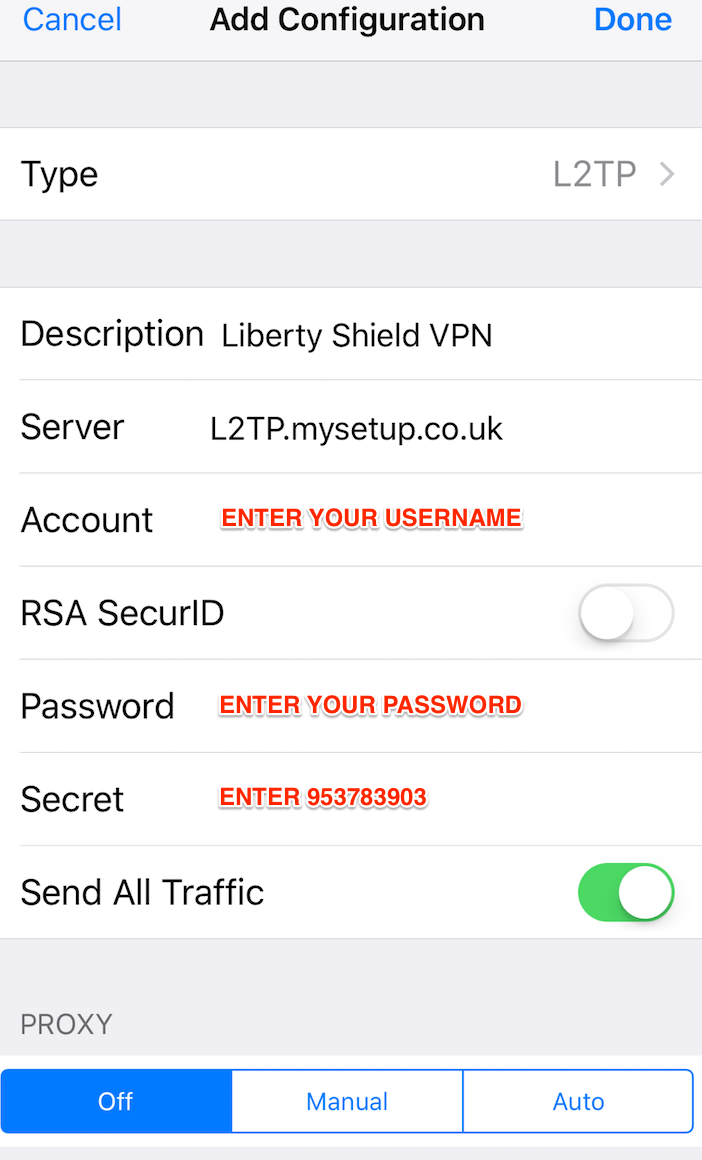 NOTE: The server address will either be in the form of a named server address for example l2tp.mysetup.co.uk or a standard numerical IP address, this information can be found in your account area on our website  
Once you have saved your configuration, you will see the new VPN configuration has now appeared, tap VPN from off to on.

You should now be connected and see that you are connected.