If you are having issues connecting via our Apple app you can quickly setup a VPN using our server details using Apples built in VPN client.  
Step 1
Tap the settings button on your device and scroll down to "General", tap this and then tap scroll down again and tap "VPN & Device Management"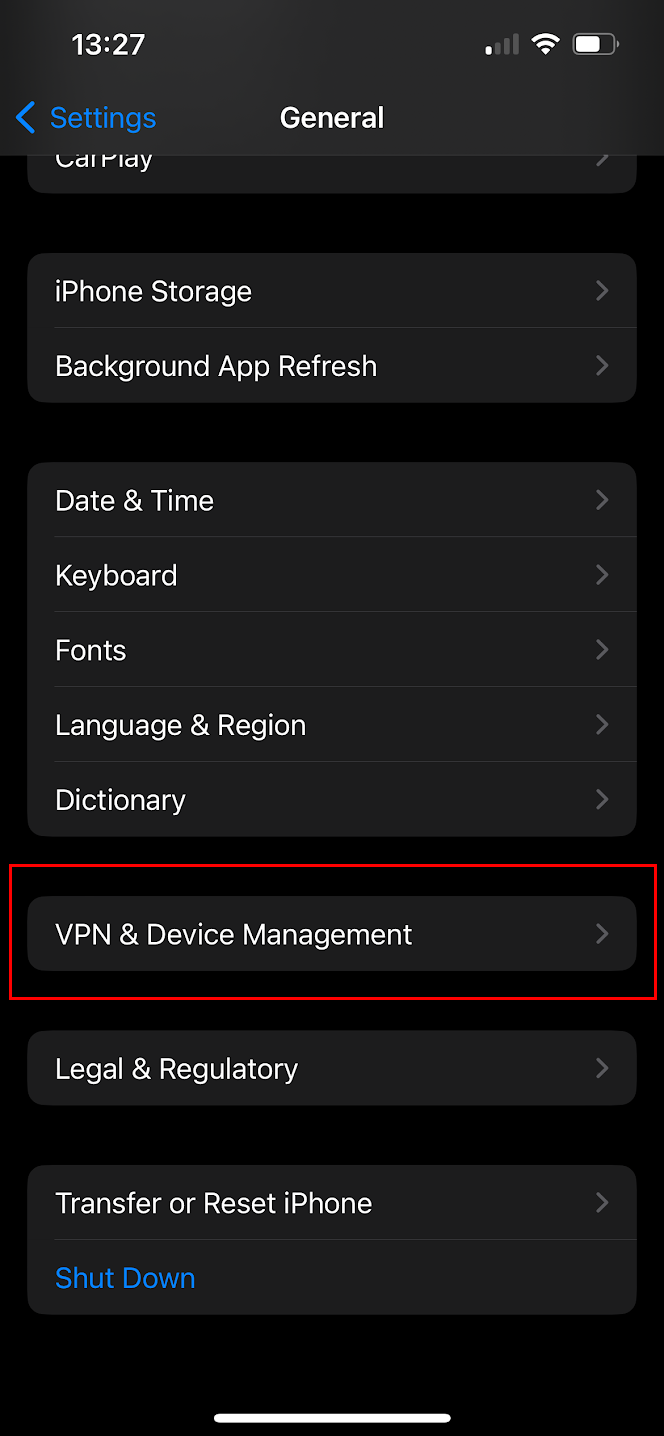 Step 2
Tap the "Add VPN Configuration"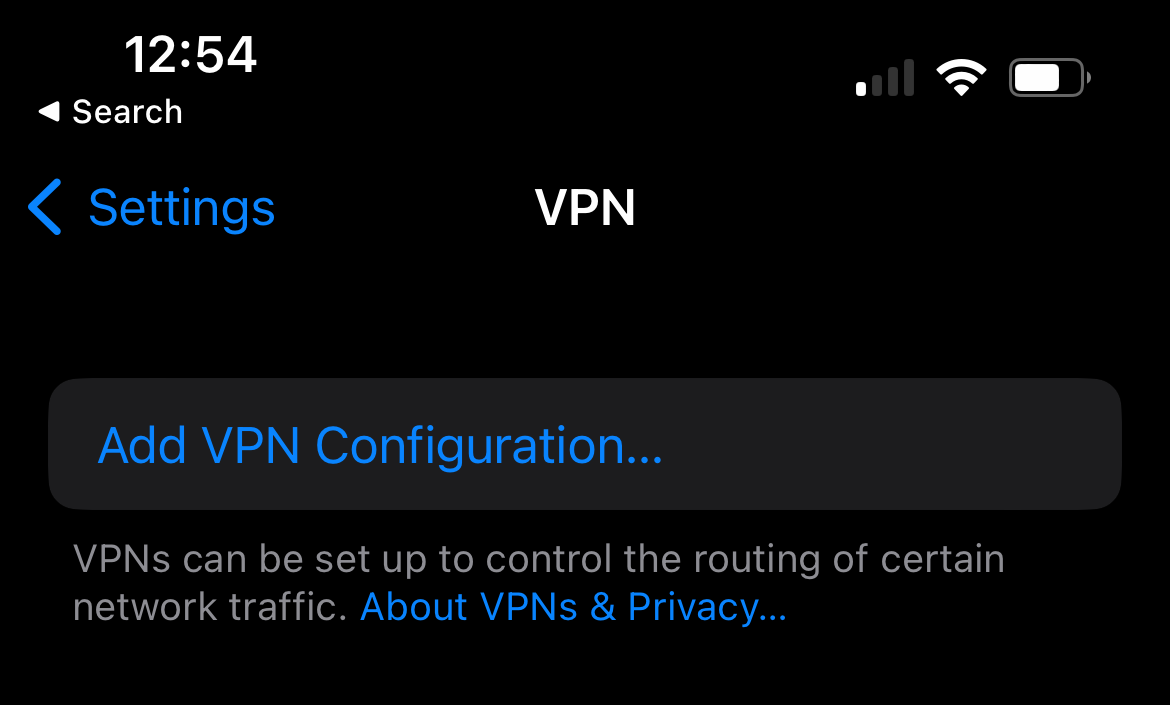 Step 3 
Select "L2TP" from the dropdown and enter the following details:


Description:     Liberty Shield VPN
Server:                l2tp.mysetup.co.uk
(note that's a lower case L not the number 1)
Account:             This is your VPN username which is most likely your email address
Password:          This is your VPN password
Secret:                 953783903


Then simply tap the "done" button on the top right of your screen.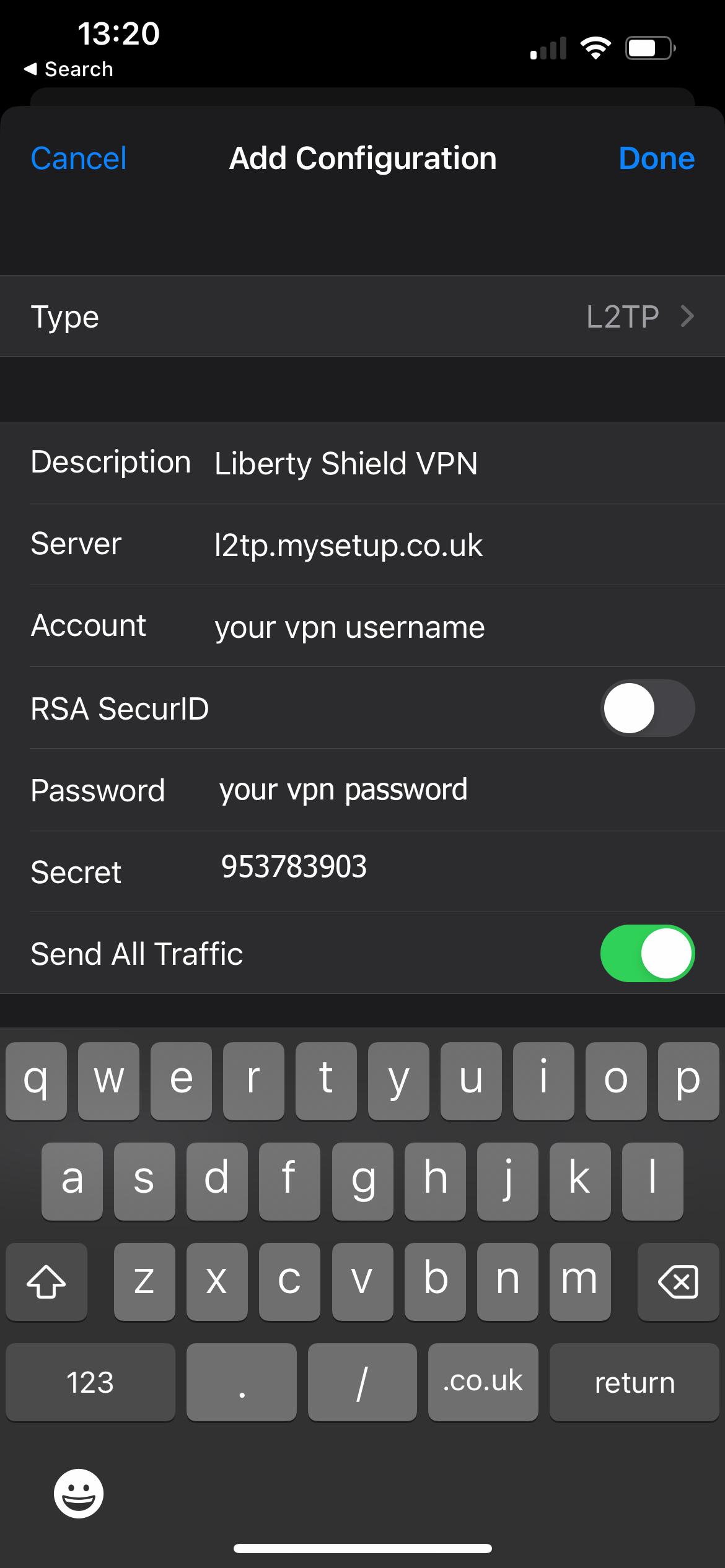 You can now connect.  This is done from the main screen in your phones settings page.