Installing our Android app is simple it works on most Android phones and tablets.  Visit this link on your phone or remote install  - Our app on the Google Play Store
Step 1
Visit the link above and click the green "Install" button.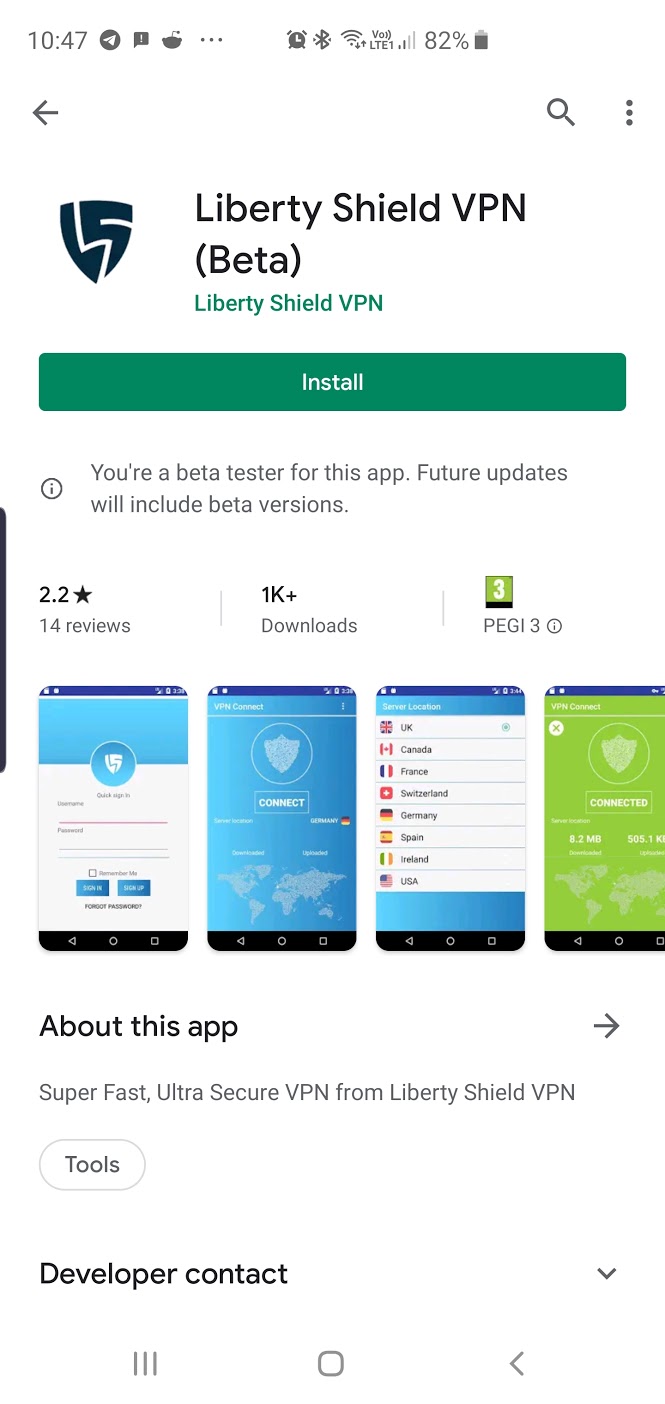 Step 2
The app will take a moment to download and install, once its it installed click open.
Step 3
Login with your Liberty Shield username (often your email address) and password.  If you need to reset your password this can be done here - forgot password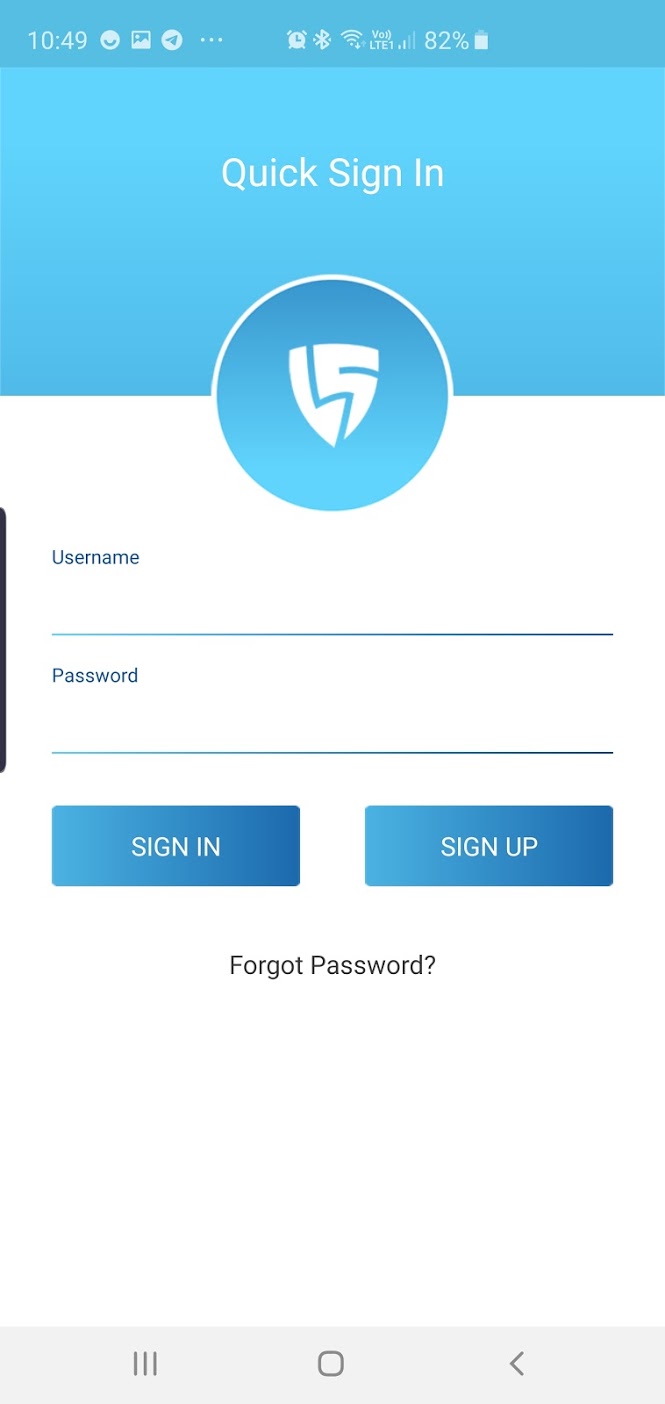 Step 4
Once logged in you can change your VPN location by clicking the flag icon.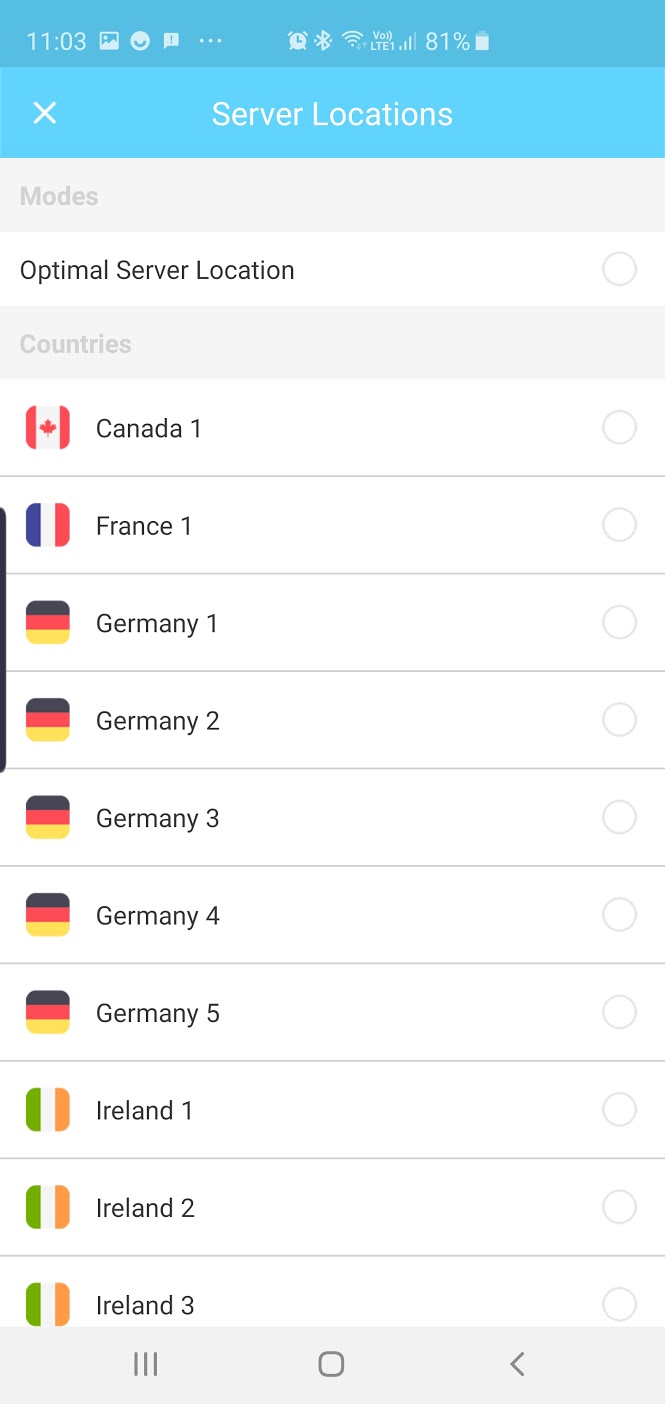 Step 5
Connecting is simple, just tap the shield.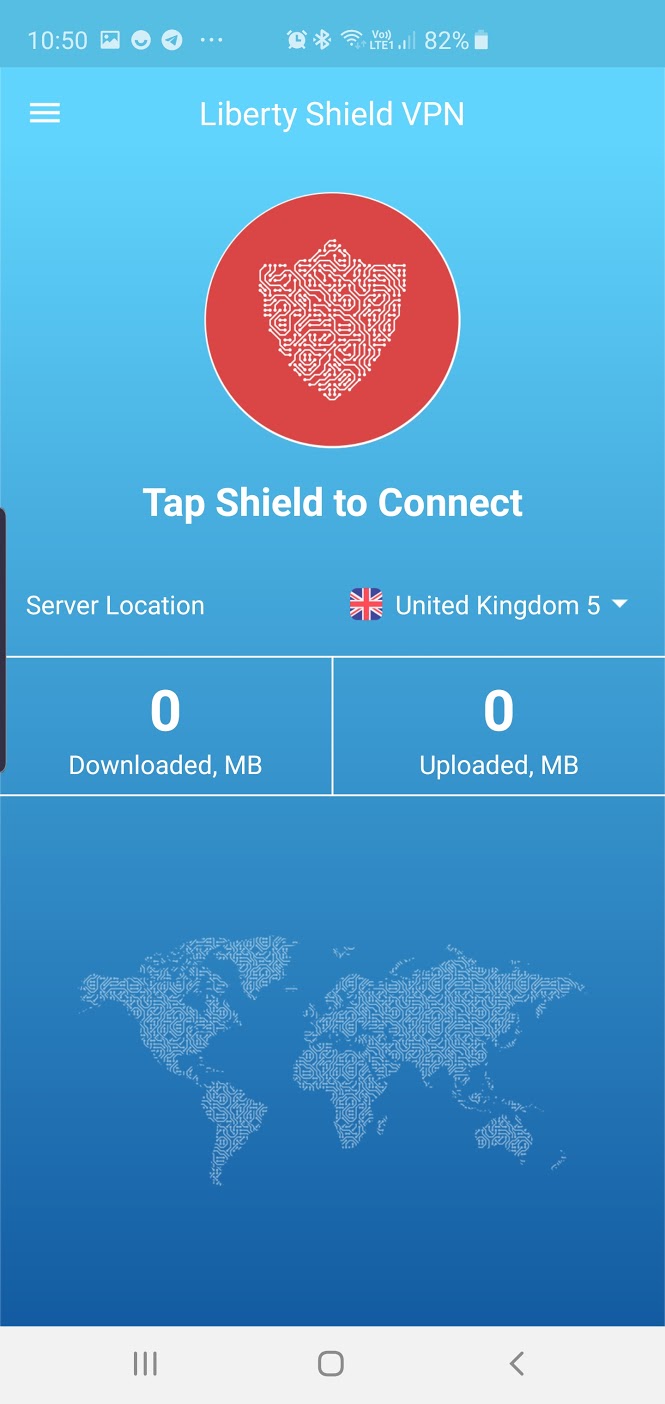 You will be prompted to approve the setup of the new VPN, simply click on "OK"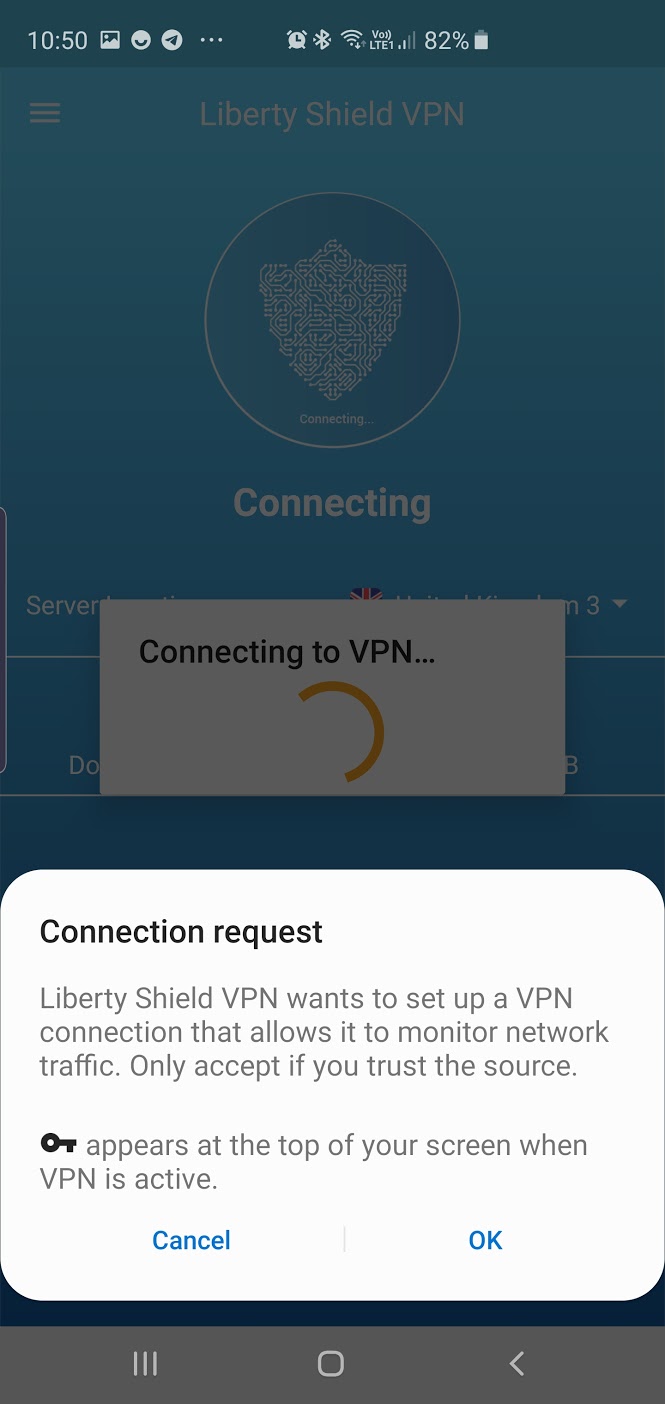 You can access more setting by clicking the the 3 lines on the top left of your screen