Installing our Android app is simple.  Visit this link on your phone or remote install  - Our app on the Google Play Store
Step 1
Visit the link above and click the green "Install" button.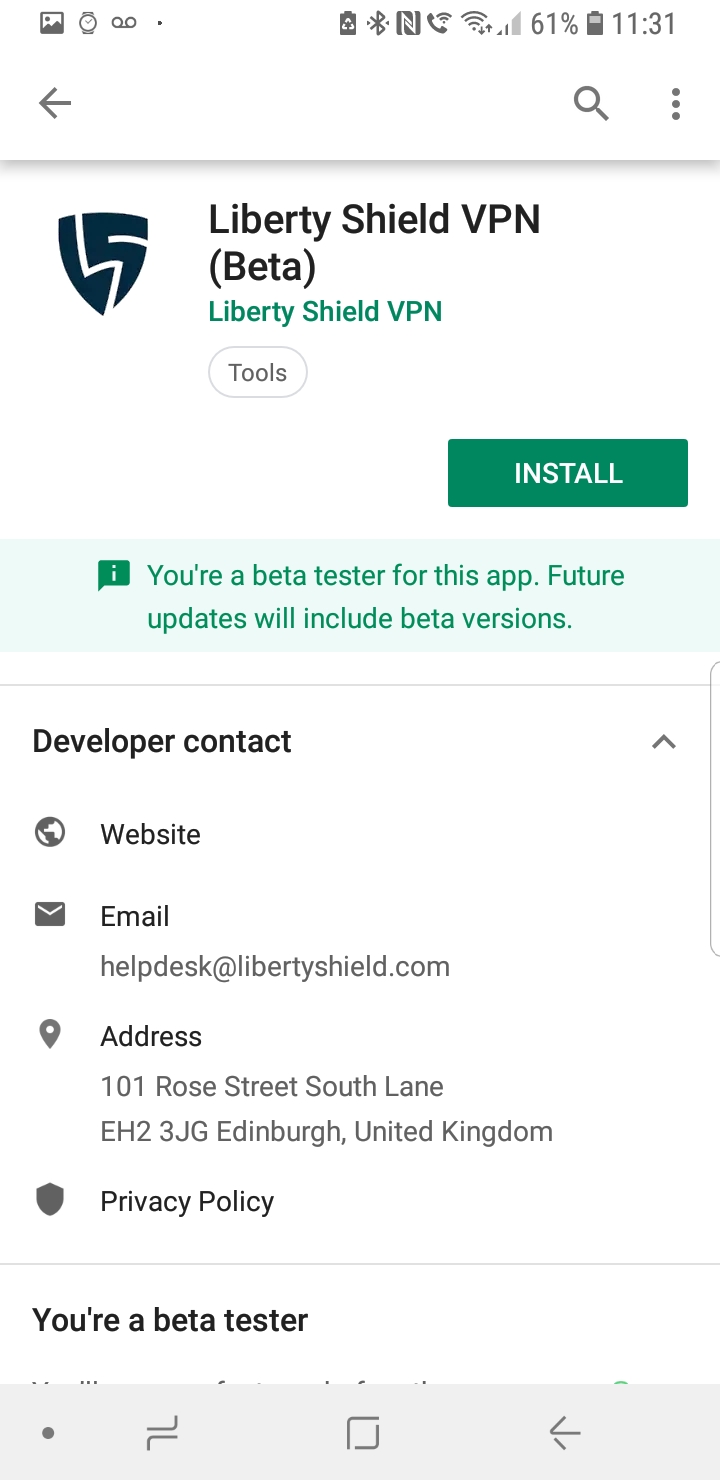 Step 2
The app will take a moment to download and install, once this is done open the app and login with your Liberty Shield VPN login details.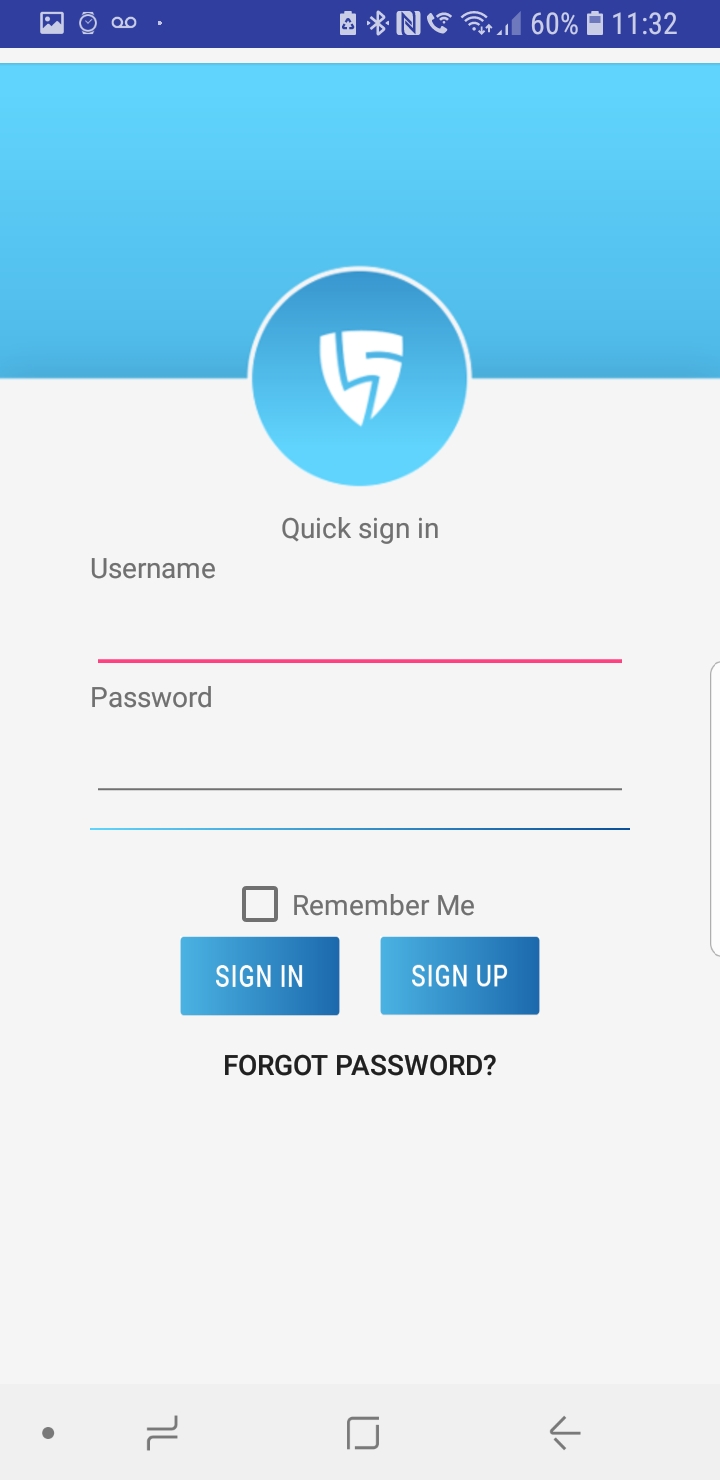 Step 3
Click the flag on the right-hand side then choose the VPN location you wish to connect too: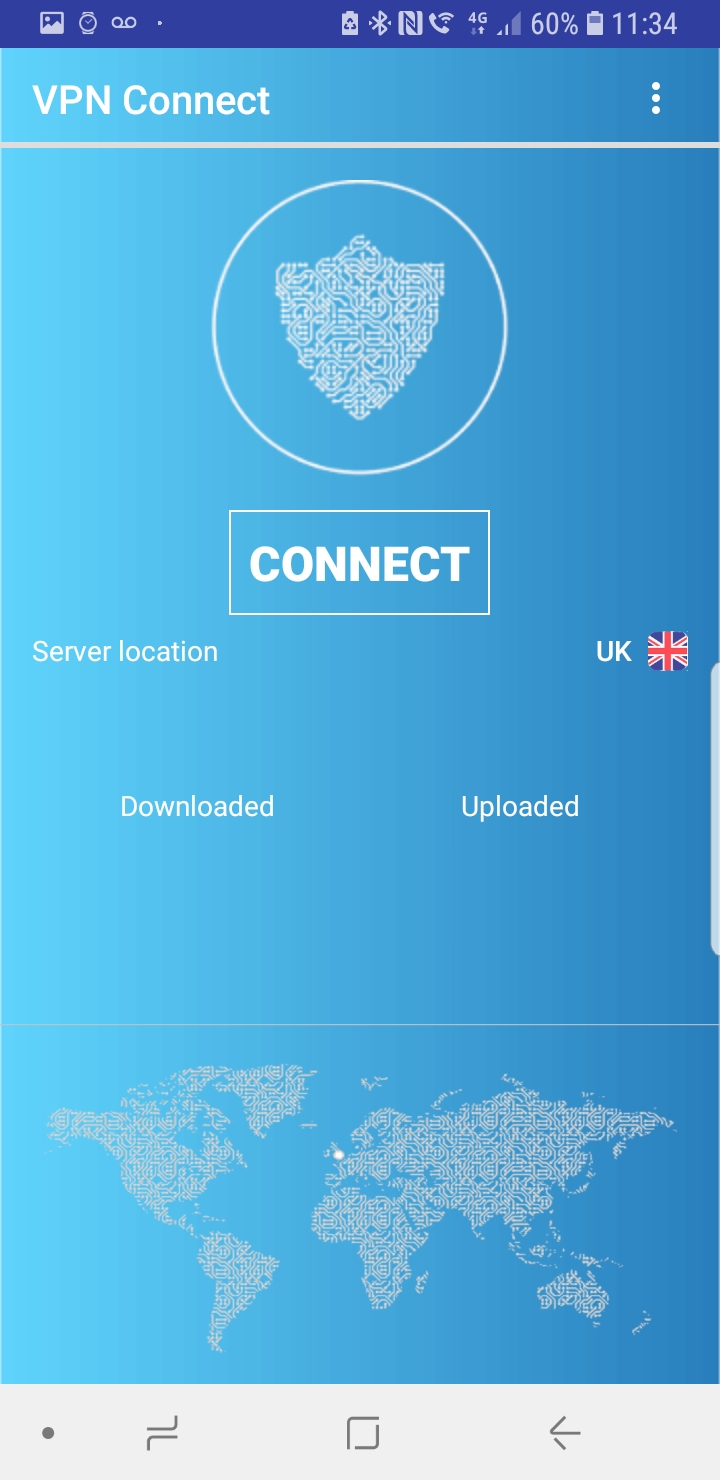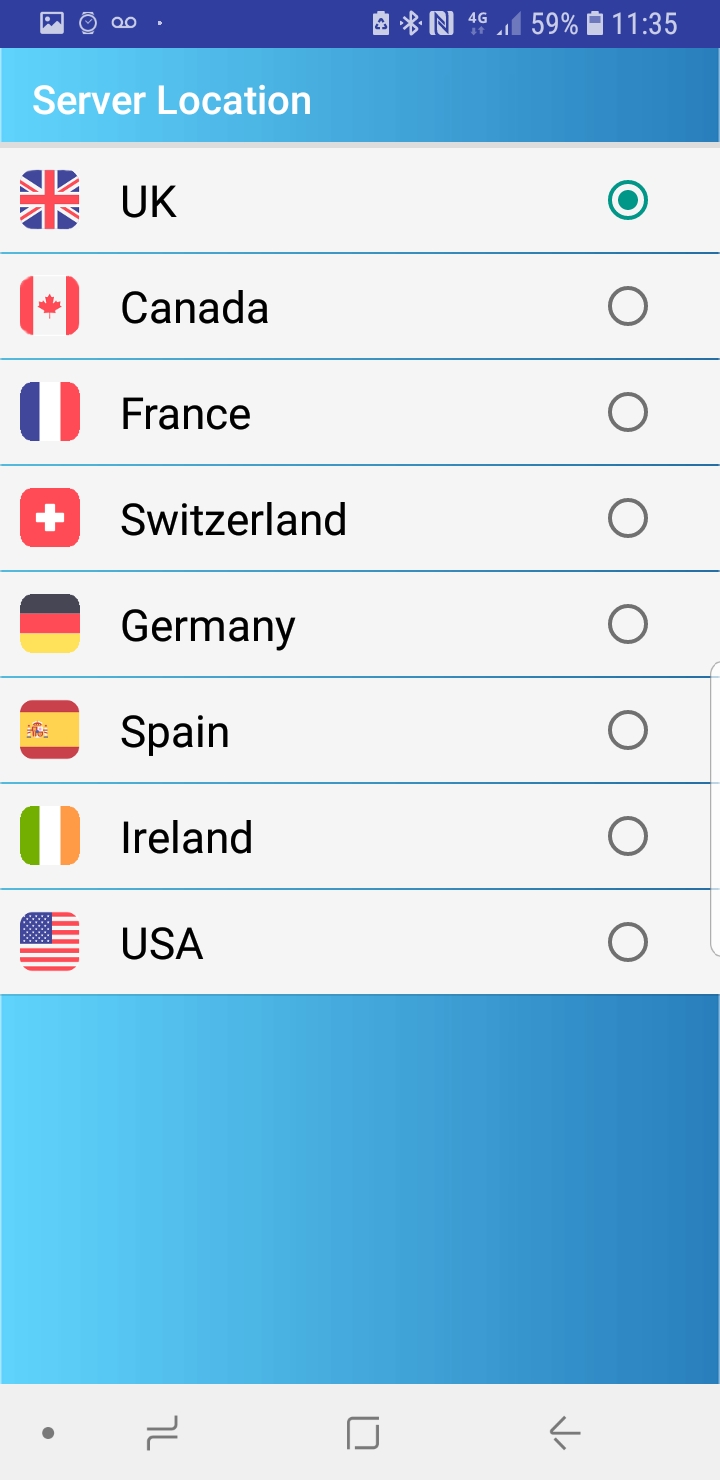 Step 4
Click the back arrow at the bottom of your phone and then click the "connect" button.  The first time you do this you will see a pop up from your phone asking you to confirm the connection request.  Please click "ok".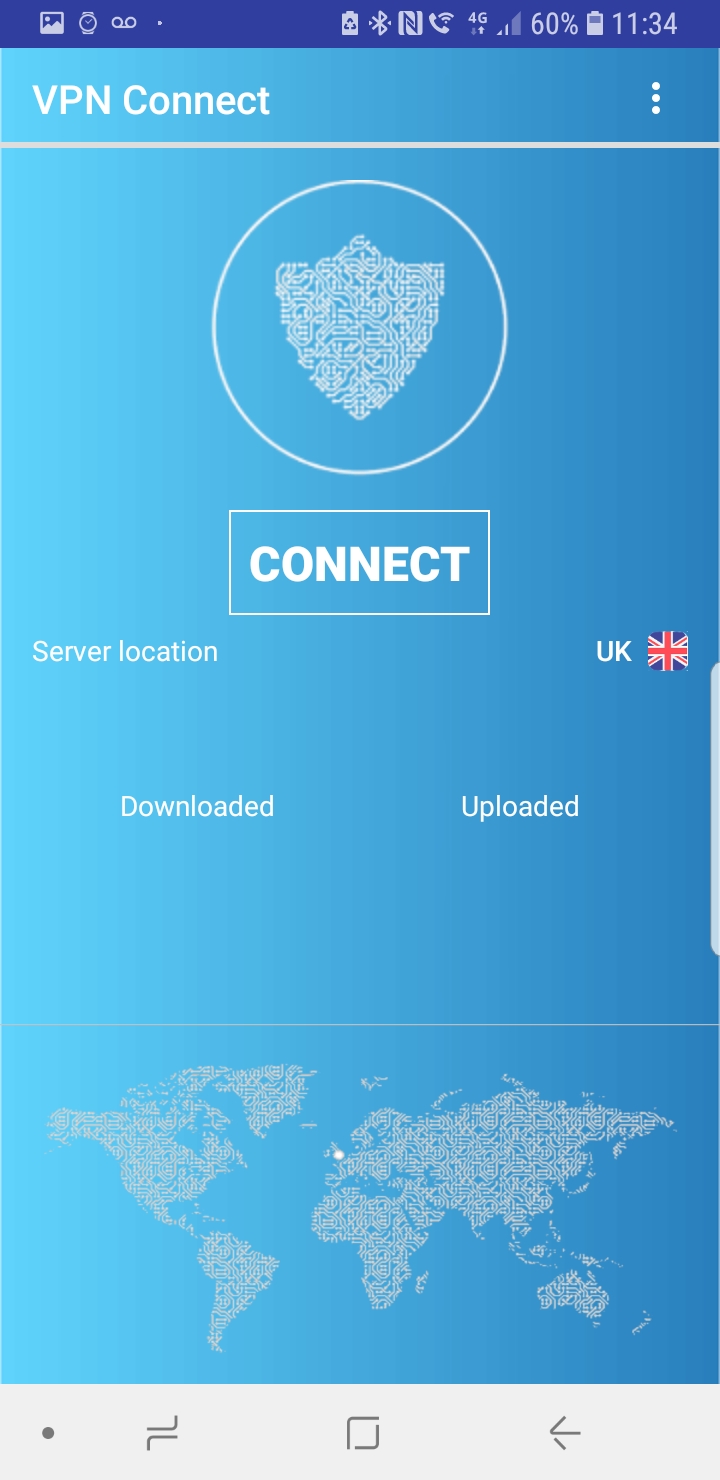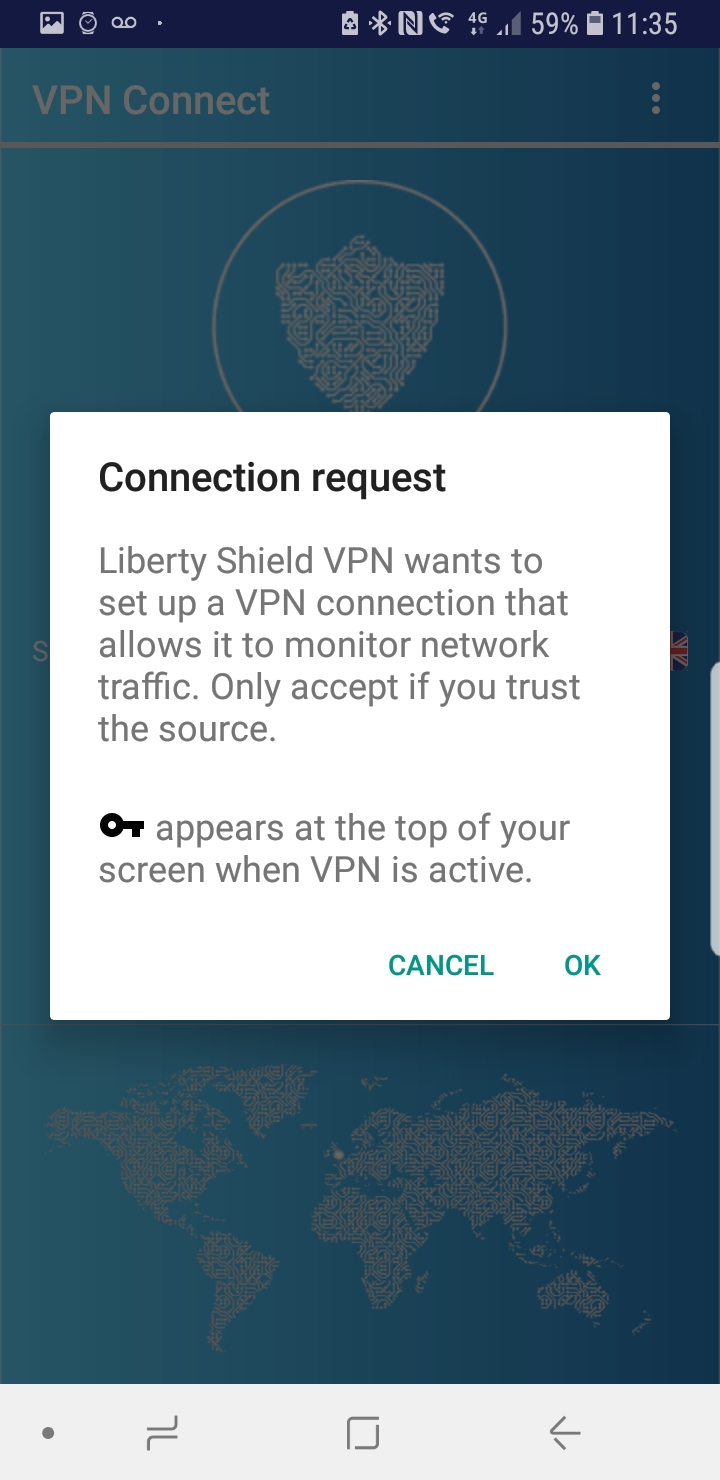 Done, you will now have a green screen along with a little key icon on the top left of your phone.