Liberty Shield supply 2 models of our pre-configured VPN Router, with both models manufactured by Mikrotik. 
The below comparison video shows speed testing Virgin Media as the ISP plus individual speed tests on both the Lite and Pro VPN Router models...
LITE VPN ROUTER
Based on the Mikrotik RouterBoard hAP Lite the RB951-2n has 4 x Ethernet ports (3 will be spare after connection) and a 802.11b/g/n wireless AP with an antenna built in.
Our Lite VPN Router model supports PPTP, L2TP and OpenVPN encryption methods.  It can be purchased from: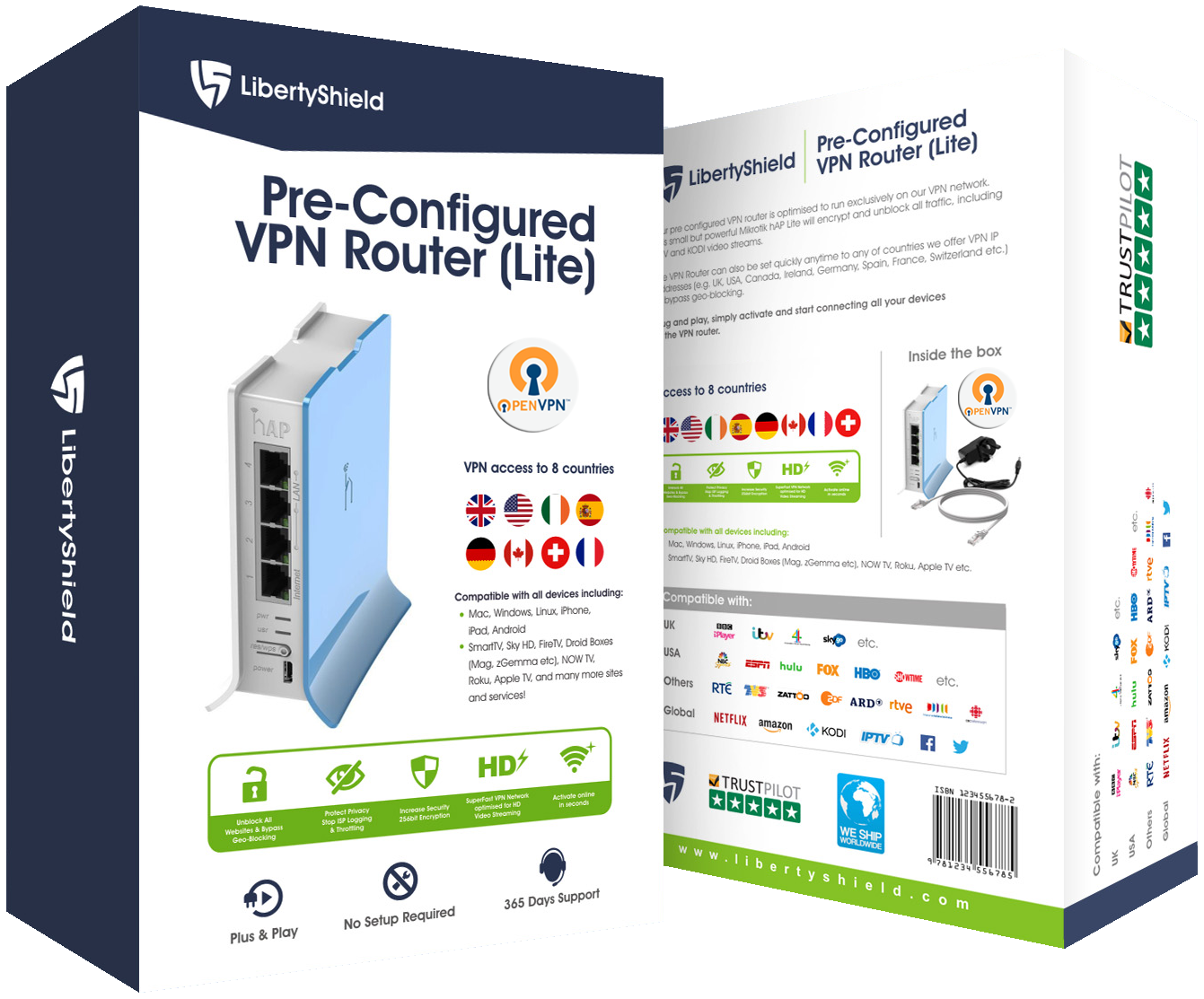 PRO VPN ROUTER
Our Mikrotik RouterBoard hAP AC2 is a much more powerful VPN router.  It has a quad core processor which allows for much faster VPN speeds.  The Pro router is suited to users that require fast speeds for IPTV, Video Streaming and connecting multiple devices.  It has 5 x Gigabit Ethernet ports (4 will be spare after connection), one USB 2.0 port and a high power dual band WiFi.
Our Pro VPN Router offers better WiFi than our Lite model and you can connect to dual band (2ghz, 5ghz) WiFi which is better for devices like FireTV and NowTV boxes. You do not need to configure any settings, simply connect your devices to this router via WiFi or cable and they will connect to the VPN. 
Our Pro VPN Router model supports PPTP, L2TP and OpenVPN encryption methods.  It can be purchased from: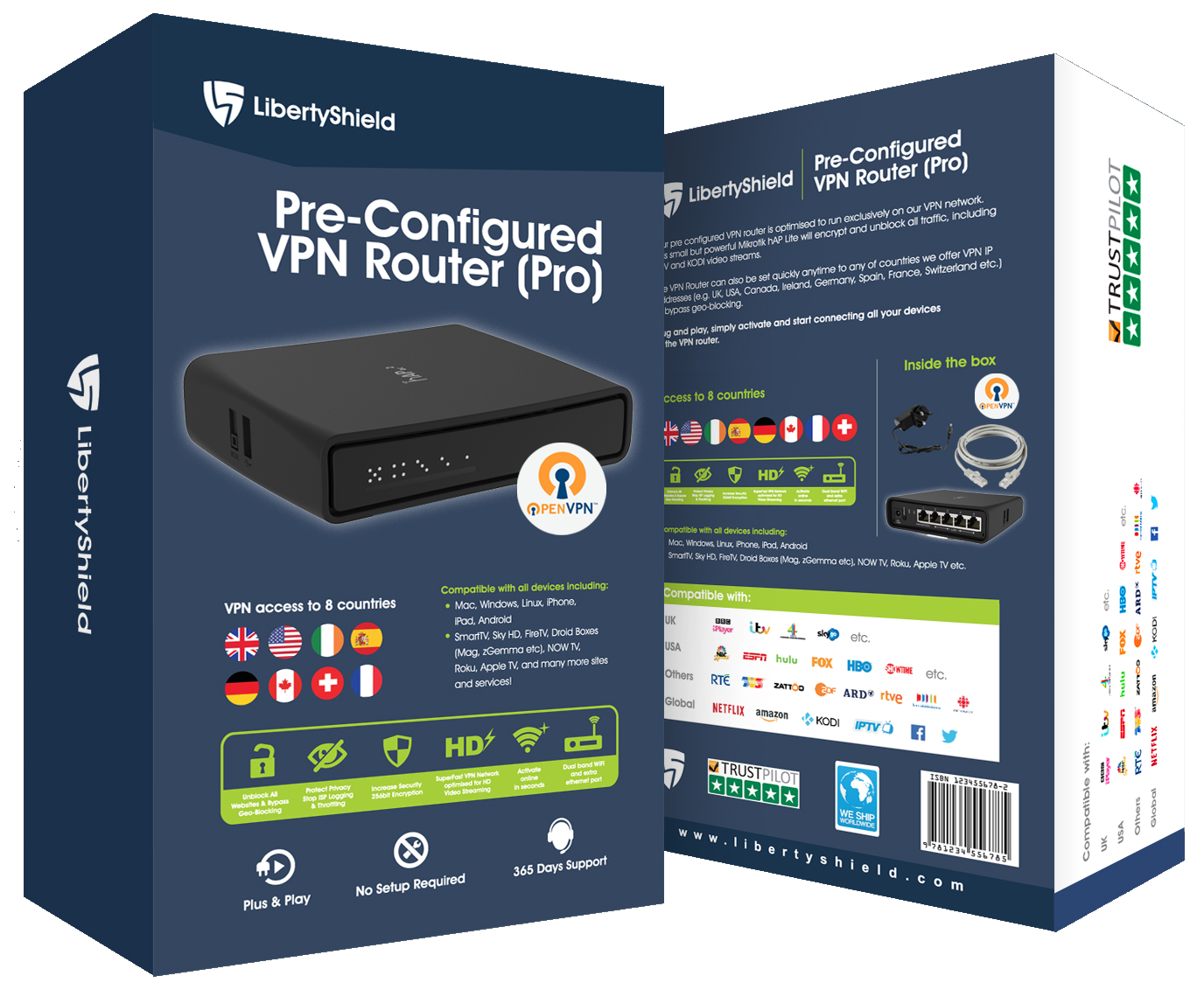 Applicable to both Liberty Shield VPN Router models:
Supports PPTP, L2TP and OpenVPN encryption modes
Pre installed with 14 days access to a UK, USA, Irish, Spanish, Swiss or German VPN
Unblock your internet connection, access websites your ISP blocks
Works with all WiFi and Cabled devices such as Apple TV, Amazon Fire TV, Kodi devices, XBox, NowTV, IPTV, Smart TV... and much more
Simply plug into your existing modem or router and set your VPN location
Switch between a UK, USA, German, Swiss, Irish or Spanish VPN IP Address
Support 365 days a year from Liberty Shield VPN